To ensure access to financial advice for Canadians regardless of wealth, income, or status.
In 1994, two local financial advisors, David and Deborah Webb, realized that their clients and surrounding community would be better served if they created a financial advisory firm that ensured the interests of clients were held above all else. The firm would have to be independent and not beholden to any particular investment or insurance product. The advisors also recognized that as each client was unique, each solution would have to be unique as well. Providing flexible solutions was therefore essential. Today, the company is now run by their son Jared Webb. Continuing to build on the principles of the firm, Jared looks for innovative and creative ways to help clients and to build the legacy of Fernhill Financial into the future.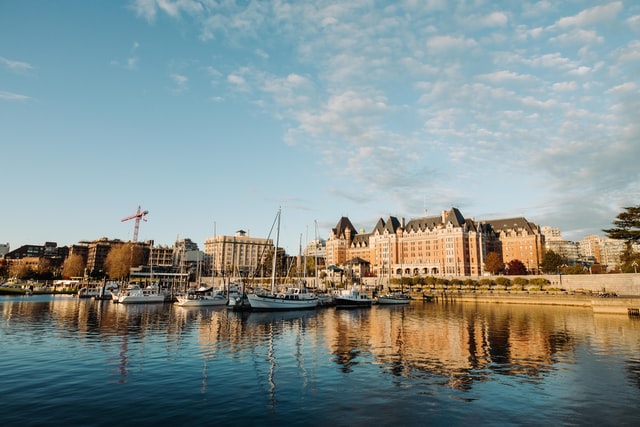 Jared Webb, CFP BCom
Jared is the CEO and second-generation owner of Fernhill Financial Corporation. He has his Certified Financial Planner (CFP) designation as well as a bachelor's degree in Entrepreneurial Management from Royal Roads University. Jared also holds the Partners, Directors, and Officers (PDO) certification. A strong advocate for the advancement of the financial services industry in Canada, Jared continues to seek ways that will enhance the financial outcomes for Canadians in a positive way. One such way was the creation of DesignWealth.
DesignWealth is the future of personal financial planning for Canadians and was created with 5 key characteristics in mind: confident, approachable, smart, collaborative, and passionate. Embracing these qualities, the team at Fernhill utilizes the fields of human behaviour, technology, and personal finance to help people create meaningful connections between their lives and their money.
A passionate supporter of community, Jared also continues to be involved with the Victoria Chamber of Commerce, Advocis, Junior Achievement, Prodigy Group, FP Canada, Insurance Council of BC, the MFDA Regulatory Hearing Panel and other community organizations. Outside of his professional life, he enjoys spending time with his family, playing soccer with Gorge, and getting the occasional chance to go fishing.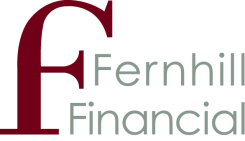 David Webb
David Webb is one of the founders of Fernhill Financial and held the Certified Financial Planner designation for 21 years. For many decades he has worked hard to ensure that both the firm and its clients would succeed, including a successful transition to the next generation of leadership for Fernhill Financial. An advocate himself, David has dedicated many hours for the advancement of investor rights and the financial industry through his work with Advocis, The Financial Advisors Association of Canada.
While still very much involved, his focus now is on the continued success of the transition of Fernhill to his son, Jared, for the benefit of the firm and its clients. When not working, David enjoys puttering around his property, spending time with his family, the great outdoors and getting ready for his hard-earned retirement.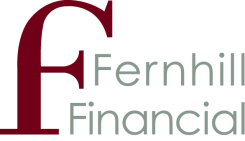 Deborah Webb
Deborah Webb, who co-founded Fernhill with her husband David, held the Certified Financial Planner designation for 21 years and has enjoyed helping many, many people navigate the ups and downs of personal finance – pun intended! In addition to advising hundreds of families over her career, she also provided the critical role of Chief Compliance Officer for Fernhill. Essentially running 2 businesses simultaneously (and raising a family), Deborah has juggled the various roles and responsibilities that come with being a business owner successfully and with aplomb.
While Deborah has enjoyed her work immensely, she is looking forward to taking a more relaxed approach to the next chapter in her life. She will continue to provide support to Fernhill for the next few years as she puts in place the final pieces to successfully pass the business on; however, she is most looking forward to spending more time with her grandchildren and family, RVing and ATVing, and generally enjoying a well-earned "retirement".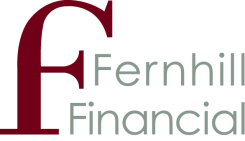 Tammi Walsh
Tammi Walsh is the backbone of Fernhill Financial and has been an integral part of the team since 2002. Originally from Manchester (the one in England!), Tammi has brought a world of experience to the firm and has steadily grown in her professional capacity within the financial industry. She has filled many roles including administration, client relations, operations, management, and compliance. Currently the firm's Branch Manager and Chief of Operations, Tammi's care and passion for the firm and its clients is clear.
Always seeking to add value, Tammi holds her Mutual Funds License, her Branch Manager Designation, and her Level 1 Tax Course. She also serves on the Pacific Regional Council for the Mutual Fund Dealers Association and is an active member with Advocis. In her spare time, Tammi enjoys being with her husband Jeremy, her menagerie of animals, reading and cruising.